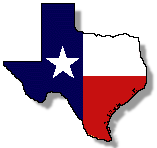 San Angelo ISD

DATE OF INCIDENT: May 27, 2010

INCIDENT:

My son is Richard*. He is 14-years-old and just completed his 8th grade year in San Angelo, Texas. Richard has maintained all A's and earned commended on TAKS tests. He is a great athlete and a Safe School Ambassador. On May 27th, 2010, the second to last day of school, Richard was assaulted and injured. He was walking to class when a man, a lady and a classmate of his approached him on school grounds. The lady stepped out of her path and into my son's path. My son chuckled and walked around because he had no idea what was happening. Then, the man grabbed my son by the arm, spun him around and shoved him towards the school office. Richard noticed the man's gun and obeyed. Richard got to the school office and was issued a citation from the campus officer for assault because of an incident in the hall at school hours earlier involving a Nerf ball and this man's daughter. The school did not punish anyone involved in this ball incident and viewed it as a "non-event". The man's name is Ralph X* and he is a federal agent. His wife is Mary X*. He works for U.S. Immigration and Customs Enforcement (ICE). He is not a Texas Peace Officer. He was not on duty and has no jurisdiction according to his supervisors. He took personal matters into his own hands and has not been given any consequences. I am grateful that 2 students witnessed this because I am told that there was no school supervision and no camera that captured the incident on tape.

Concerned Parent,

San Angelo, Texas

* Names changed

TZT Comment:

This alleged incident highlights a disturbing trend on our campuses. TZT has recorded dozens of cases of law enforcement abuse while enforcing disciplinary actions. We have also recorded cases where parents have violated student's rights on campuses as a result of disciplinary incidents. This alleged incident was a result of a parent abusing his law enforcement authority. When we receive cases, we realize that each report may be a case of he said, she said.  We have verified many through other sources. In this incident, we do not make such claim however, regardless of the student's actions, abuse of authority should not be tolerated.

State law allows school districts to refuse any contact of your child by other parents, law enforcement, or other representatives of any agency or organization without your permission. The only exception is for Child Protective Services. You should send a certified letter to your child's principal, copying the district's superintendent, stating that you do not grant the district permission to allow law enforcement or any other parent or person to question your child without your permission. You should also instruct your child to refuse cooperation with law enforcement or school administration until you have been contacted and allowed to speak to your child. The only exception should be in the case of an imminent or continuing threat to the safety of students and school personnel.

© Texas Zero Tolerance