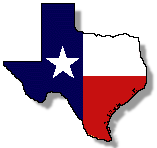 Cy-Fair ISD

DATE OF INCIDENT: 04/27/10

INCIDENT:

My son stayed after school on April 27th to work on a class project over the Holocaust. While he was waiting for me to pick him up, he drew a swastika on the arm of three benches. Another classmate told him he should draw something with the sharpie that he (my son) found. He should not have done it, however the punishment was extremely too harsh. He was pulled out of class the next morning and escorted to the AP's office. He was asked if he did anything he should not have. He said "yes" and told them what he had done. He was then handcuffed and hauled off. He was not read his rights and I was not notified until after he was arrested.

He was also suspended for three days and then sent to ALC (DAEP) for thirty days. During this time he will not receive credit for his upper level classes. I went through all the steps of appeals and nothing changed. I feel as though they just went through the process because it's the law, but had no intentions of changing anything. He is a good kid. He has never been in trouble before. He is in all upper level classes. He has almost perfect attendance. He did a stupid thing, but a felony?  There are so many other ways to discipline a child. Handcuffing him and charging him with a felony is overkill and cruel. 

CFISD RESPONSE:

Arrested and charged with a felony, suspended for three days, and alternative learning center for thirty days.

© Texas Zero Tolerance