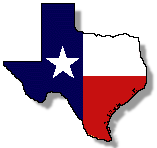 © 2008, Texas Zero Tolerance

Your Action is Requested!

The most effective help you can give us is by letting the right people know what is happening.

You can make a difference for 2009! After the November elections, the Texas Legislature will meet on January 13th, 2009 to consider new laws for the state. Our goal is to have our basic proposed reforms to the Texas Education Code enacted by the end of the next session but we need your help!

So where do you start?

Follow the link above to find out who your representatives are. Let them know your opinion, especially if you or someone close has had a "zero tolerance" experience. These people represent you and they don't know anything is wrong until you tell them. Calling their office will be the most effective way to deliver your message.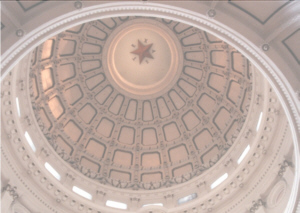 Find out here
- enter your address in the search screen and scroll down to see your Texas State Senator and State Representative
This will be the most important contact you can make because these are the legislators who will be writing our reforms into law and will be responsible for passage of those laws. If they know you support our efforts, they will be more responsive to TZT when we ask for their help.

Contact the Lieutenant Governor

David Dewhurst
, the Lieutenant Governor of Texas, presides over the Texas State Senate. His importance is immense and he is aware of the growing problems in the disciplinary system in Texas' public schools. His office conducted research prior to the 2005 Legislative session that led them to conclude that at least 10% of all students who receive disciplinary actions are innocent. For those remanded to DAEPs, the total number of innocent students would exceed 13,000 – about the size of a small Texas town. Imagine going into a Texas town and arresting everyone in sight, regardless of whether they committed a crime or not. Imagine going into Addison, Brenham, or Levelland and arresting every soul in sight with no due process or day in court.
Lt. Governor's Chief of Staff is Rob Johnson. The phone number is 512-463-0001. You can Fax your complaint to 512-936-6700. You can also email him through his
email form
.
Contact the Governor

Governor Rick Perry
has supported zero tolerance reform in the past and has shown a willingness to be on our side. Let him know how you feel. Call his Citizen Opinion Hotline: (800) 252-9600. You can record up to a two-minute message. Make sure you leave your name, address, phone number, and if you are registered to vote. Tell him you want reform and you want it now. You can also email the Governor:
governor@governor.state.tx.us
. There are other ways to contact him found
here
.
Contact your local Media

Call or email your opinions and/or what may be happening to you to the media. Most newspapers have an op/ed section that prints reader's opinions. Keep your emails/letters to 200 words or less to increase your chances of getting published. Here is a list of statewide media outlets.

Taking action yourself is the best possible way to help insure that this abusive disciplinary system will be reformed to allow due process, a transparent appeals process, and just basic common sense to flourish.