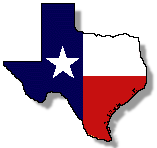 Contacting The Legislative Education Committees

House Committee on Public Education

Chair

Chief of Staff: Carole Bleakney

512-463-0797

FAX: 463-0898

Vice Chair - vacant

Budget & Oversight Chair

Chief of Staff: Candice Shapiro

512-463-0367

FAX: 512-322-9935

Members:

Chief of Staff: Nicole Bates

512-463-0510

FAX: 512-463-8333

Chief of Staff: Rachel McClure

512-463-0492

FAX: 512-463-5896

Chief of Staff: Laura Rivers

512-463-0494

FAX: 512-463-1403

Chief of Staff: Julie Freeman

512-463-0624

FAX: 512-463-8386

Two Member Positions Vacant

How to use the below resources:

To see the individual's website, click on their name. To email individual legislators, click on their email address or cut and paste to your email message. To email all of the members of the particular committee, click on "Email all members of this committee."

To call or fax an individual legislator, use the phone or fax number provided. It is suggested that if you choose to call or fax, ask for or address the fax to the individual member's Chief of Staff. By communicating with the Chiefs of Staff you will insure that your views will be registered in that legislator's office. By addressing a fax or speaking to another staffer, your comments might not get proper attention. Please report any problems with the below information to
tztinfo@yahoo.com
.
Please note: These committees reflect the 80th Regular Session of the Texas Legislature. New Committee assignments are expected to be made in early January, 2009. We will update as these committees are formed.