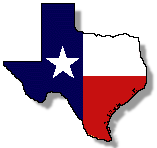 Del Valle ISD

INCIDENT:

My child was in a verbal altercation with a student who has bullied her since elementary school.  She told the girl she was going to "kick her butt" ... I am sure she used stronger words.  She was fed up with the teasing and taunting she was subjected to daily from this girl and her cronies.

DVISD RESPONSE:

My child was called to the office the next day and suspended for 3 days.  I was asked to attend a conference upon her return at which time they enrolled her in a 30-day stint at the alternative school.  When I protested they said that she was given the minimum mandatory punishment under no-tolerance for threatening another student with bodily harm.

OTHER:

1) There are no school buses to the alternative school and if the child is late extra days are added to heir sentence so a parent has to take off their jobs to transport the child back and forth.  The hours are non-negotiable so if you don't have transportation or your job is not flexible it is a no win situation.

2)  My child was a A-B Honor roll student taking Honors classes and is now failing a class and has several C's in others.

3)  The homework and class work that is supposed to travel between the schools is inadvertently lost and it is like pulling teeth to get a child's grades found and recognized.  They even sent her the wrong test in one class and she took it ... passed it and then when they realized she took the wrong test they made her take the new one and did not give her any credit for the previous test.

4)  The punishment did not fit the "crime".

5)  The girl she threatened was a bully and she didn't get punished as she was considered the "victim" in this incident.  The girl she threatened has a history of behavioral problems and had served time in the alternative school just a week prior to her confrontation with my child.