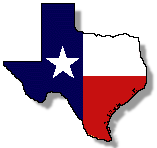 Silsbee ISD

INCIDENT:

A 12-year-old student was a victim of harassment and bullying for 2 years at the middle school.  When a group of 8th graders threw a bottle that allegedly held urine at the student, the student approached the group who claimed the student threatened them.  The 12-year-old was questioned for three days by administration, police and the school counselor without parental consent until the second day.  The counselor coerced a confession, which was immediately recanted.

SISD RESPONSE:

32 day expulsion and sentenced to JJAEP in non-mandatory JJAEP county, after they were informed it was against medical advice for student to attend.

OTHER:

Student was not sent to JJAEP as it was against medical advice.  Student was withdrawn and home schooled for that period of time.  Student was reenrolled and received no credit for home schooling.  Student will repeat grade.  Student now requires intensive therapy for medical and psychological problems caused by this incident.