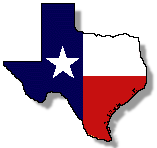 Santa Fe ISD

DATE OF INCIDENT:

March, 2009

INCIDENT:

My son started to leave school at his normal time which is half day. He pulled out of the parking lot and realized he forgot his make-up work and returned to his parking spot. He exited the vehicle and began walking towards the school. The cops pulled up by his vehicle and called my son over there. My son told them he was a student and what he was doing. The cops said he looked suspicious and searched his vehicle. He had a knife considered a switchblade in the vehicle. My son was unaware it was there because it is not his truck. My son was arrested and charged with possession of an illegal weapon, the truck was towed, he was suspended for 3 days and then expelled for the remainder of the year and referred to a juvenile detention center.

SFISD RESPONSE:

The school stated it doesn't matter that he has never been in trouble before. It is an automatic expulsion.

OTHER:

My son has never been in trouble for anything in or out of school. I was not notified of his arrest until 2 hours later. The school and not the cops called me. He is currently out on bond. I am consulting an attorney.

© Texas Zero Tolerance