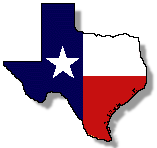 Round Rock ISD

INCIDENT:

Three freshman students wrote a list of people they didn't like, with no title or description of intent. The list included people such as Oprah Winfrey or "kid with the bad hair". The list was told about to a few people, saying jokingly that it was a list of people "that should be shot." The students never threatened anyone or said they would act on this.  This evolved to say that it was a "shoot list" or a "hit list" by other students. The event was reported to the principal. A student testified that it was a joke but still referred to it as a 'shoot list.' No students have said that they felt threatened by the list.

RRISD RESPONSE:

The students were called to the office, interrogated, and the one who had the list last was driven to his apartment to search for it by a Sheriff. After retrieving the list, the Sheriff said that there would most likely not be any actions outside of the school taken. Each student was given three days in In-School Suspension. After the second day they were informed that they would have to spend forty-five days, or the rest of the school year, in the Round Rock Opportunity Center (DAEP) or be home schooled for the rest of their High School education.  (Sophomore, Junior, and Senior year)

OTHER:

Serious threats of being beaten up were made towards one of the three students, and they were told, "they would be talked to." No action towards these threatening students has been yet taken.