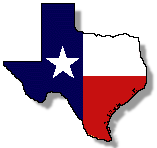 Katy ISD

INCIDENT:

Happened February 2007

My 15-year-old son was walking with a friend to class at Cinco Ranch High School.  He made a hand signal forming a "W".  A KISD police officer was in the hallway and immediately took my son to an office and called his assistant principal.  The charge:  engaging in gang activity.  My son adamantly denied he knew that the sign was a gang sign, but was suspended for three days and will have to finish the school year at the OAC School (KISD's DAEP).  

KISD RESPONSE:

I spoke with the 9th grade assistant principal and was told that "he had to have seen that somewhere".  I have spoken to numerous friends of my son who all claim that it is not a gang sign and that they all flash that sign.  I have done research through the internet and have found that that hand sign originates from the West Coast and is used by entertainers, sports figures, rappers, etc.  That is where my son and other kids have seen it.

OTHER:

We have currently appealed the OAC placement and are awaiting the results. I'm not very hopeful after reading many of the stories on this website.  My son is missing his Sadie Hawkins dance with his girlfriend.  She is heartbroken and he feels helpless because there is nothing we can do. I plan on fighting this and if it has to get ugly, so be it.  My son isn't a perfect kid, but this is a normal 15-year-old kid.  He is not a gang member and does not associate with members of a gang.  It is scary that this type of thing can happen in our schools in AMERICA.