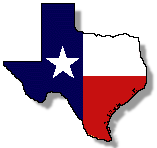 Garland ISD

DATE OF INCIDENT: October 24, 2008

INCIDENT:

My daughter's car broke down on school property and was left overnight. During the night, a police officer spotted the car and a boot was placed on it. A search was done of my daughters car. They found a medieval knife that was to be used as a prop for a Halloween party that she was involved in decorating, and was left there by a friend. My daughter did not realize this item was still in her car. My daughter makes good grades, has good attendance, is involved in the community and with her school newspaper, where she writes articles. She is a model student and has never been in trouble, and is certainly not violent.

GISD RESPONSE:

She was called out of class, put in a police car. The assistant principal filled out a report and "sentenced" her to 35 days in Alternative Education.

OTHER:

I had also paid $450 for a trip that she was to take November 11-14 with the journalism committee. She could not go on the trip last year because I did not have the money. She has worked very hard and we finally were able to afford it, and now this happens. She is a good kid and does not deserve to be treated this way and it is devastating to her.

© Texas Zero Tolerance