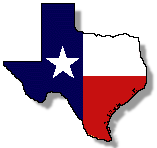 Cy-Fair ISD

DATE OF INCIDENT:

September/November 2008

INCIDENT:

My 10yr old son received three citations for talking out and disturbing the class in September 2008, just 2 days after he turned 10yrs old. Since then, he was arrested for assaulting the teachers in October and November 2008 when he said that they were pushing him and calling him names. He was charged with first degree felonies and did spend a couple days in juvenile detention as well. He is on probation from the first charge, and is still awaiting another court date for the other 2 charges.

CFISD RESPONSE:

I wrote letters to the school district and sent letter from the doctor requesting homebound teaching or alternate school placement to help my son learn and not be arrested for behavior that is a result of his diagnosis, and the school district refused and said that they wanted him back in the school.

OTHER:

My son was in the AB class at his school, and he has also been diagnosed with ADHD, Bipolar, and OCD. He has had the same behavior patterns in the same school since Kindergarten, and they knew of his diagnosis, and yet they just kept placing his desk in the hallway, writing office referrals and calling the police for situations that were not properly taken care of at the time.

We still have a court date next month for these charges, and I have had no other choice but to withdraw him and home-school him myself to keep him from getting anymore charges against him.

© Texas Zero Tolerance