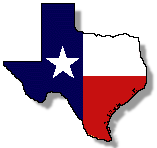 Cypress Fairbanks ISD

(Note: Names of the those involved are used here with special permission - the case was detailed in the media)

INCIDENT:

October 2005: John Tverbakk's 13- year-old daughter who was an honor roll student at the time was caught holding a 1-ounce test tube of beer. Another student brought the beer to school and Mr. Tverbakk's daughter thought the other student was joking when she told her it was a Corona. Mr. Tverbakk's daughter pretended to drink the beer and then handed the beer back to the student that brought the beer.  

Cy-Fair ISD RESPONSE:

Mr. Tverbakk's daughter was sent to an alternative school for 6 weeks. The girl that brought the beer to school received the same punishment

COMMENTS:

HB 603 Effect/Lack of Effect on this Incident:

Mr. Tverbakk felt that his daughter was punished excessively. Mr. Tverbakk believes that the new law should have compelled school officials to consider the facts of the case instead of a mandatory punishment. Following are Mr. Tverbakk comments about Cypress Fairbanks ISD punishment of his daughter: Did they simply not read the new law or are they so desperate to avoid responsibility that they are doing the equivalent of children jamming fingers in their ears and yelling "I can't hear you! I can't hear you!"

Conversely Cypress Fairbanks school officials contend that state law compels the school to punish alcohol possession with a mandatory six to nine weeks of placement in an alternative education program, and the only discretion HB 603 would allow in such a case is in respect to the length of the placement. School officials from Katy ISD and Houston ISD also agreed with Cypress Fairbanks ISD school officials on how HB 603 would affect this type of case.