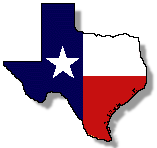 Cy-Fair ISD

INCIDENT:

My 6th grade 12-year-old son was given a citation for disturbing the peace in which he and us (his parents) have to appear in court on the first day of the new school year at 9am.  He said B.S. under his breath when he was written up for talking during silent lunch and was overheard by an assistant principal.  The 6th grade assistant principal held silent lunch for 6 days straight wherein the students are not allowed to speak during lunchtime.  It is especially difficult for my son who is ADHD

CFISD RESPONSE:

They are following their code of conduct and state law.

OTHER:

My son is covered under IDEA as a student with severe ADHD and mild PDD NOS.