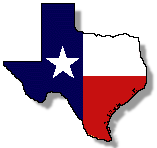 Conroe ISD

INCIDENT:

My son removed a television remote control from one classroom and took it with him to an adjacent classroom where he was attending class. My son proceeded to turn the television on and off in the classroom where the television was located while the teacher was teaching in the classroom. The assistant principal showed up at some point while my son was turning the television on and off & changing the channels.

CISD RESPONSE:

The assistant principal had my son charged with "disruption of class" an offense under the state's Education Code that can carry a fine of $500. The assistant principal also threatened my son with a theft charge.

OTHER:

Court:

The teacher refused to testify. All charges were dropped much to the dismay of the assistant principal.

Incident effect on my son:

I removed my son from this school and he now attends private school where he doesn't have to worry about overzealous CISD school administrators.