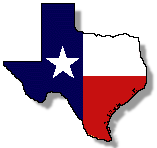 Conroe ISD

INCIDENT:

My son, age 12, realized in his third period class that he had left his Boy Scout camping knife in the interior pocket of his jacket. He never displayed the knife or remotely threatened anyone. My son knew he could not tell a school official because he knew he would be in the same amount of trouble anyway so he told a supposed friend about the knife at lunch in hopes the friend would have some idea as what he should do about the situation. After lunch my son put the knife in his backpack in his locker to get it off of his person. The supposed friend turned my son in.

CISD RESPONSE:

CISD police upon discovering the knife arrested my son because the type of pocketknife my son had inadvertently brought to school was listed as a prohibited weapon in the penal code (My son had legally purchased this knife at a gun & knife show in Houston). My son requested to call his parents but was not allowed to. My son was taken to the Montgomery County Juvenile Detention Center. We were never contacted during this entire process. My wife was finally contacted ½ hour after my son's school bus had run by our home while she was on her way to the school to try to locate our son. My wife was panic stricken trying to locate our son during this time. My son was expelled from school for 45 calendar days and required to attend the Montgomery County JJAEP Boot Camp where he was physically and psychologically abused.

COURT:

No charges were ever filed. A Montgomery County juvenile probation officer gave my son a supervisory caution. He was required to go visit a murderer and was required to watch a film showing convicted murderers being electrocuted as a condition of the supervisory caution. This is just what every parent wants his or her 12-year-old child exposed to.

I have contacted the following Texas state officials about all of these issues (2005):

Governor Rick Perry

Lieutenant Governor David Dewhurst

Senator Tommy Williams

Senator Jon Lindsay

Senator Florence Shapiro – Head of the Senate Education Committee

Representative Rob Eissler

Representative Kent Grusendorf – Head of the House of Representatives Education Committee