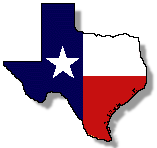 Conroe ISD

INCIDENT:

My 15-year-old son has asthma and so does his girlfriend. My son's girlfriend forgot to bring her asthma inhaler to school one day and she was having severe difficulty in breathing. Since both my son and his girlfriend use the exact same asthma medicine my son let his girlfriend use his inhaler. My son's girlfriend said that my son performed a Good Samaritan act, which saved her life by letting her use his inhaler.

CISD RESPONSE:

The day of the incident nothing was done. The school nurse told CISD police about the incident. The next day my son was pulled out of his science class, arrested, taken to juvenile detention, and charged with delivery of a dangerous drug. I was not notified that my son had been arrested and taken to juvenile detention. 

OTHER:

Court:

All charges were dropped.

Incident effect on my son and his girlfriend:

I withdrew my son from this school and home schooled him. This incident made my son a wreck. My son felt like he was a criminal because of the way he was treated. This incident was devastating to my son's self esteem. It is ironic that my son who one day hopes to be a police officer got into this kind of trouble.

In a show of support for my son my son's girlfriend also withdrew from this school to be home schooled.