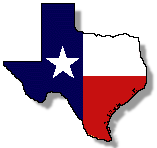 The Texas Senate Committee on Education has recommended that two provisions requested by Fred Hink, Co-Director of Texas Zero Tolerance, be passed in the current legislative session. (
Pg. 21 of the report – 24 of the PDF document
) Hink testified before the Senate interim Committee in September 2006.
These two provisions will strengthen parental rights over their children. First, that parental contact is made immediately once a child has been accused of a disciplinary infraction that could result in mandatory expulsion and, second, the creation of an immediate and swift appeals process to allow children who bring, for instance, a butter knife to school, are not charged with a crime similar to a student who would bring a switchblade.

Zero tolerance of weapons, drugs, and alcohol is a much-needed tool in keeping our schools safe.  However, comical use of these rules by school administrators to punish kids, who for instance bring a Tylenol to school by swearing out a complaint to law enforcement for possession of a banned substance and placing them in the district's alternative education program (the OAC here in Katy) needs to end. School districts, and especially KISD have gone too far and show that despite the requirement of a Master's Degree to become an administrator, common sense is left at our schools' front doors.

Texas Zero Tolerance will continue to work with the Texas Legislature to see that these two provisions are passed.

Texas Zero Tolerance Goals Recommended by the Senate

February 2007